Koehler-Oriented Dog Training
www.time4obedience.com
Our novice training course will teach your dog to stay when told,
come when called and walk politely on or off leash in just 10 weeks!

For Information contact:
Jennifer de la Torre
jennifer@time4obedience

Cindy Brevik
cindy@time4obedience
Anesthesia Free Teeth Cleaning
Happy Teeth
Anesthesia Free Teeth Cleaning
Gentle In-Your-Home Service
805.300.7536
CARL's Pet Care Center
901 Mission Rock Rd.
Santa Paula, CA 93060
(Just off Hwy. 126 at Briggs)
Voice 805 * 525 * 3212
FAX 805 * 525 * 3220
http://carldogs.org/
Free Mobile Spay/Neuter Clinic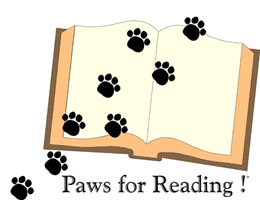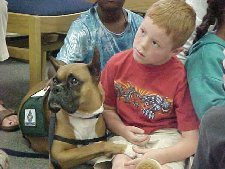 Guide Dogs of America
Direct Line/ fax (818) 833-6445
_____________
Los Angeles County Animal Care and Control
http://animalcare.lacounty.gov/
Los Angeles City Animal Control
http://www.ci.la.ca.us/ani/
San Diego County Animal Control
http://www.sddac.com
Camarillo Animal Shelter
http://www.vcar.us/
Canine Adoption and Rescue League
All Breed No-Kill Rescue

Westside German Shepherd Rescue
Pet Harbor
http://www.petharbor.comPetfinders
http://www.petfinder.com/
The Dog Detective
(register lost dogs)
http://www.dogdetective.com
Find a Pet/Pets911
http://www.findapet.org/index.php
Pet Friendly Motels & Housing
http://www.MovingWithPets.com
nick@MovingWithPets.com
(800) 584-1671 ext:704
People with Pets
www.peoplewithpets.com
Pets R Welcome
www.petsrwelcome.com

Calabasas at Las Virgenes Canyon Rd.
Thousand Oaks at Las Flores Rd.
Camarillo at Camarillo Springs Rd.
***
Be a Considerate Canine Good Citizen
and pick up after your pet!



http://www.pickupmitts.com/muttmitt/mm_home.htm



For Information about Events or to
Arrange a Visit Contact:
info@rescueboutique.com