"Real Rooms"
for
the Agoura Animal Shelter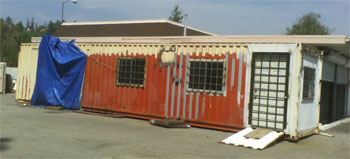 Real rooms replicate a home-like environment in which animals can be more fairly temperament tested.

These "homes" will also be used for new mommies and babies to cozy up in a more nurturing space away from the stress of kennel life.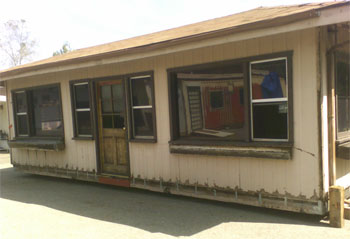 Introducing prospective adoptive families to pets in a "real room" will also give pets a better chance to shine.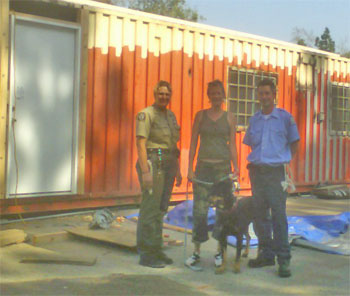 Robin Kahrs (center), Head Volunteer at the Agoura Animal Shelter with Cindy & Everitt,
have completed refurbishing two donated mobile homes that were moved to the Agoura Animal Shelter property.
Donations are always welcome,
Find out how you can become a Volunteer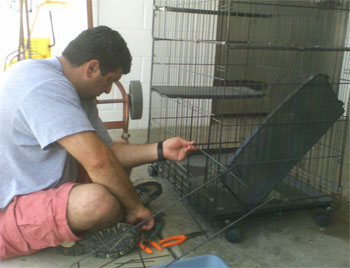 Contact The Agoura Animal Shelter
818-991-0071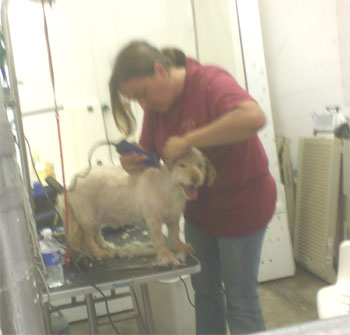 The shelter volunteers could use a
new Groom Room, too! They treat
serious pet needs such as badly matted coats, skin conditions such as mange, allergies and ringworm. They also bubble and scrub the shelter animals so they shine for potential adopters and it makes the animals feel better, too.
~~~~~~
For Information about Events or to Arrange a Visit Contact:
info@rescueboutique.com
818/970/1346
Rescue Boutique is partnered with

Forino Computer Consulting
&
The Agoura Animal Shelter
818-991-0071

Copyright ©2004-'09 Kenline Creative. All rights reserved